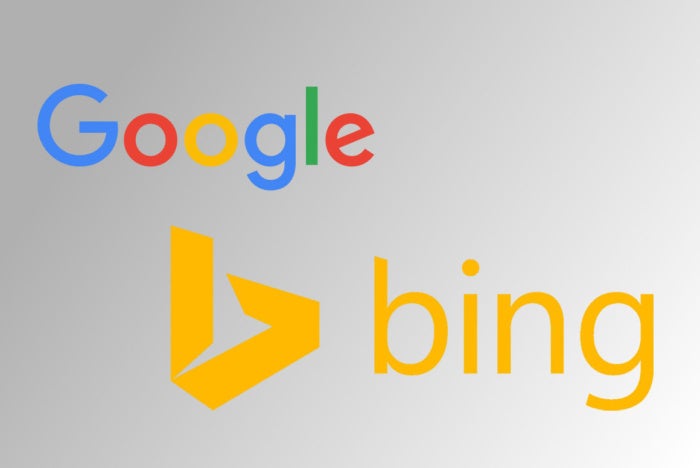 Three years ago, I switched from Google search to Bing. There, I said it. No longer do I Google something; I Bing it. And I haven't looked back since.
Maybe you're considering doing the same, either over ire about the recent diversity-memo controversy, or some other aspect of the search giant that has rubbed you the wrong way. Here are some points to consider.
The move away from Google wasn't easy. Sometime in the late 1990s, I was invited to test out Google's search engine. I moved from poring though filing cabinets to typing queries in a search box. If it was out there on the web, Google promised that it would find it.
Over the years, Google became smarter and more responsive. Google Instant auto-suggested search results before I finished typing them. "Google it" became part of my vernacular.
Meanwhile, Microsoft's Bing search engine was getting no respect. Bing it? Please.
But Bing doggedly continued to improve. It added social connections and "cards" identifying key topics and related searches. It improved speed and reliability. Then one day, when I wanted to dig up older stories I had written using Google's search engine, I found I had better luck finding them using Bing.
So I switched.
Switching from Google to Bing search is easily done in just a few seconds. I provide instructions at the bottom of this story. But before that, here are some of my favorite (and yes, even bizarre) reasons to switch to Bing.
Number one? Because Microsoft will pay you.
1. Search and make money with Microsoft Rewards
I'm cheap. I'll generally pass up a $12 artisanal beef slider at the food trucks near my office in favor of a less expensive salad that could stuff a throw pillow. I often wear the same pants two days in a row to save on my water bill. I use coupons.

So if Microsoft wants to pay me about $5 a month to do what I normally do? Sign me up.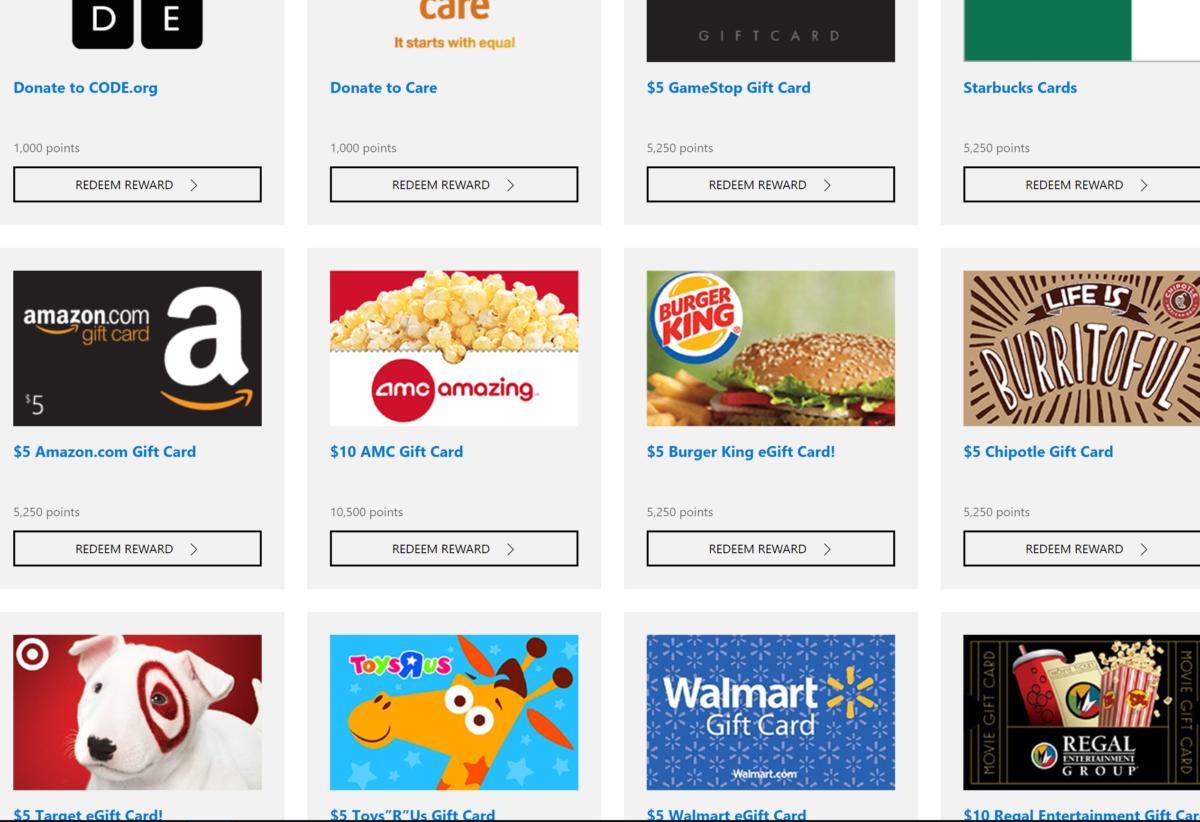 The concept behind Microsoft Rewards (formerly Bing Rewards) is simple: As you search, Microsoft gives you points.
If you have a Microsoft account (you do have a free Microsoft account, right?) you can earn five points per Bing search on a desktop PC, up to 150 points per day. In the same way, you can earn up to 100 points per day on mobile, with five points credited to you per search. (Don't worry if these numbers don't quite match up to what you see, as Microsoft tends to vary the values every so often.) Bing searches are automatically triggered via Cortana on a Windows Phone, or the Bing Search app for Android or iOS.
If that isn't enough, you'll automatically accumulate points by using the Windows 10 Edge browser, up to 900 points per month. And if that isn't enough, you'll get a point for every dollar you spend on the Microsoft Windows and Xbox online stores, or in a brick-and-mortar Microsoft Store location.
The best part? The points can be redeemed for things you'll actually use.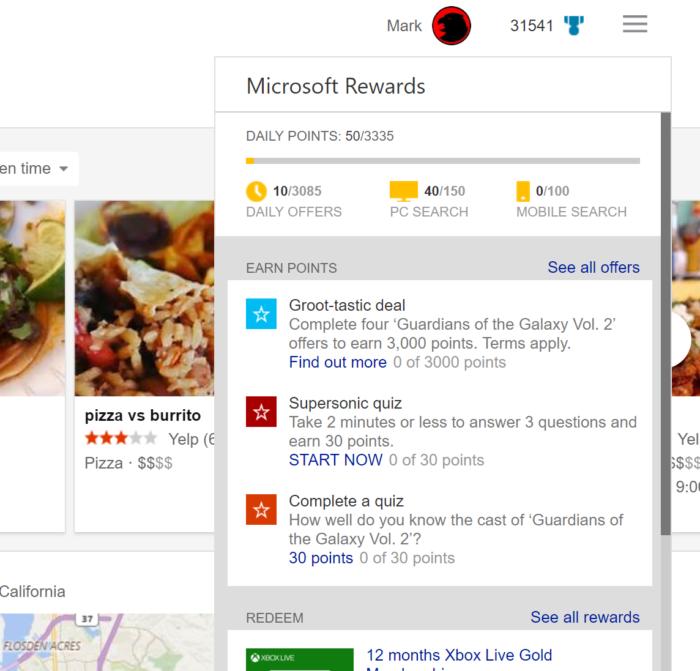 [Source"indianexpress"]