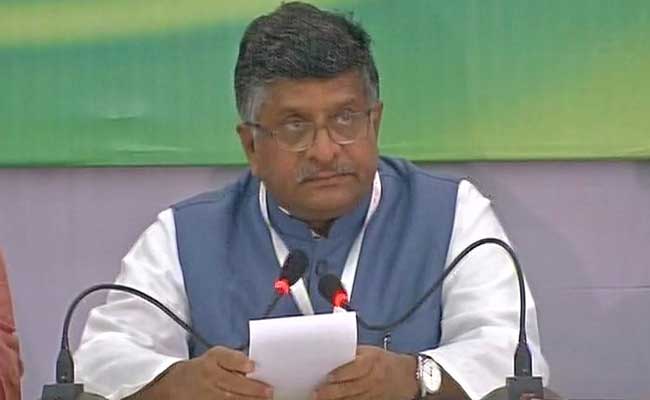 Patna:  Union Minister Ravi Shankar Prasad today said that the call drop problem was improving with various telecom companies installing 1.24 lakh towers to mitigate the issue.
"Things are improving….private telecom operators have installed one lakh towers, while the state-owned BSNL has put in place 24,000 Base Transceiver Station (BTS) towers across the country in the past one year to improve the call drop problem," he told reporters.
Private telecom operators have decided to invest Rs. 12,000 crore for installation of 60,000 more towers over the next three months, while the BSNL will install 21,000 BTS towers, the Communications and Information Technology Minister said.
Mr Prasad, who was in Patna to review the functioning of the BSNL in Bihar, said the public sector telecom operator has done well adding 7-8 lakh new customers in the state since April last, while it had added 9.37 new customers last year.
The large-scale addition of new customers obviously indicated improvement in infrastructure and connectivity by the BSNL in Bihar, he said adding that its market revenue has increased 18.52 per cent in the last fiscal, while the market share in the state stood at 4.88 per cent.
The BSNL has installed 1,112 BTS towers and proposed to instal 1,650 towers more to further improve connectivity, Prasad said.
He said the BSNL will provide Wi-Fi services at 100 places in Bihar and 50 of it will be in Patna itself.
The Wi-Fi connectivity will mostly cater to tourist destinations in the state, Prasad said, adding he has directed the BSNL officials to fast-track this facility.
[Source  NDSTV]