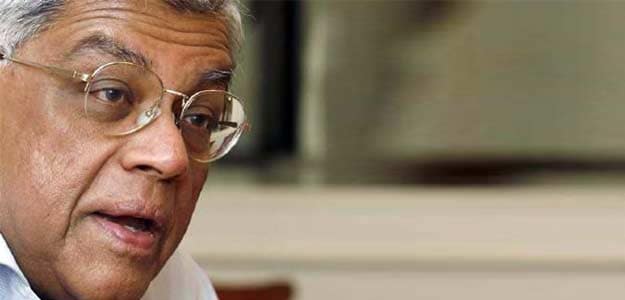 New Delhi: In a strong pitch for the Reserve Bank of India to allow banks and housing finance companies to fund land transactions, industry leader Deepak Parekh has said non-banking financial companies (NBFCs) and foreign private equity players are charging exorbitant rates that push up the cost of land.
Mr Parekh, chairman of the country's leading mortgage lender HDFC Ltd that was a pioneer in this sector, said that a major factor that can improve housing affordability is bringing down the cost of land.
"Merely reducing interest rates is not sufficient. As banks and housing finance companies are not permitted to fund land transactions, this gap is mainly being met by non-banking financial companies and foreign private equity players who fund these transactions at exorbitant rates," he said.
In his annual message to shareholders of HDFC, Mr Parekh further said in a sector like real estate where multiple approvals are required, embarking on a digital platform to grant approvals will be a significant game changer for the industry.
"It will bring in discipline to grant approvals in a time-bound manner and will remove any element of discretion. A regime unshackled from speed money and inordinate delays may be the greatest service rendered to a home buyer," he said.
He also lauded the present government for taking steps against corruption.
"There has been good progress with top level, large-scale corruption having been weeded out. Measures like government tendering through e-auctions and government-to-government deals for large procurements instills confidence in the regime."
"One hopes that this demonstrative effect will quickly percolate down to the state and local authority levels," he said.
Confident about future growth prospects of HDFC Group, Mr Parekh said one of the reasons for his optimism "is the immense support and focus that the government has placed on housing, real estate markets and urbanisation".
Hailing the enactment of the Real Estate (Regulation and Development) Act, 2016 as the "biggest breakthrough", he said the real estate regulator may finally see the light of day after years of resistance.
"The regulator will facilitate standardisation of norms in the real estate sector and will bring in the much-needed consumer protection as well. How the Act gets implemented in each state is still to be seen and this may take some time… Nevertheless, these are steps in the right direction. It is true that unlike other sectoral regulators, the real estate regulator will neither have price determining powers nor will it have control over the clearances and approvals needed by developers for their projects."
"Fortunately, the government has recognised that developers cannot be hauled up for not adhering to stipulated timelines if approvals are not granted on time. In this regard, the Ministry of Urban Development has committed to shifting towards online approvals. Timely implementation is now critical," he said.
On land cost, Mr Parekh said that if the RBI permits housing finance companies and banks to fund land transactions, at least land that is being used for residential purposes, it could substantially bring down overall costs for the end consumer.
"This has been a long-standing demand. With sufficient checks and balances by the RBI and permitting more players to fund land transactions responsibly, the government's objective of affordable housing can be fulfilled," he said.
He hoped that the regulators will also be more open to ideas of accessing new funding sources and said, "While there should be prudent policies, regulators do need to be less timid and allow… cross border transactions."
[Source  NDTV]