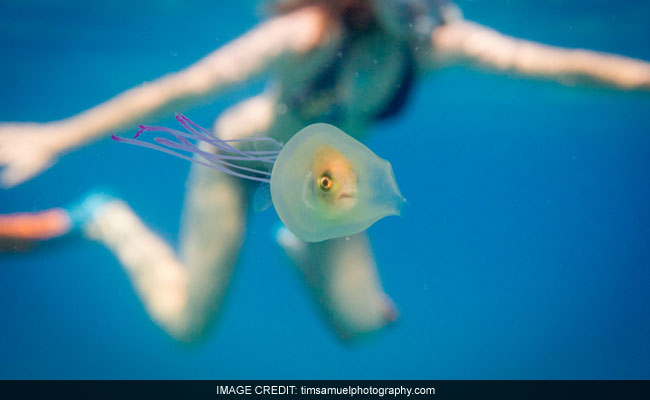 It was a rare opportunity for Australian photographer Tim Samuel who whipped out his camera for a once-in-a-lifetime shot when he came across a jelly fish with a smaller yellow fish trapped inside it in Byron Bay.
Mr Samuel and a videographer friend were diving off Byron Bay, on the Eastern coast of Australia, in December 2015 when he spotted the fish riding within the jellyfish and instantly took photos. "He was trapped in there but controlled where the jellyfish was moving," Mr Samuels writes off the yellow fish on Instagram.
Four days ago, he woke up to his "phone going crazy" after the pictures were rediscovered and went viral.
[Source  NDTV]