Ever since the glory days of the Nexus line, Google's own reference devices have been a favourite for third-party OS tinkerers and developers. The reasons behind this favouritism are pretty self-explanatory, seeing how Google's Nexus and now the Pixel phones run pure AOSP and get regular kernel code releases out to the wide developer public.
The process of tinkering and tweaking ROMs is not an easy one and a custom recovery plays a vital part in the process. Hence, it comes as no surprise that TWRP (Team Win Recovery Project) – probably the most popular custom Android recovery out there was quick to adapt and roll out support for Google's latest and greatest pair of devices.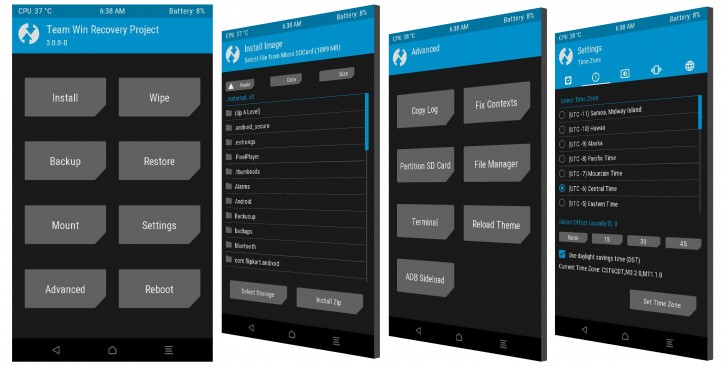 Dees_Troy, founder on the TWRP team just recently made the announcement that should open the floodgates for tech-savvy users to start flashing and running any modified OS they desire on their shiny new Pixel 3 devices.
You can get the files, along with install instructions at these links, for the Pixel 3 and the Pixel 3 XL, respectively. Be advised, however, that since Pixel devices use A/B partitions, the process is a bit more complicated than running "fastboot oem unlock" and then "fastboot flash". Instead, you have to boot into TWRP via a fastboot image and then flash a ZIP through the booted TWRP.
["source=gsmarena"]