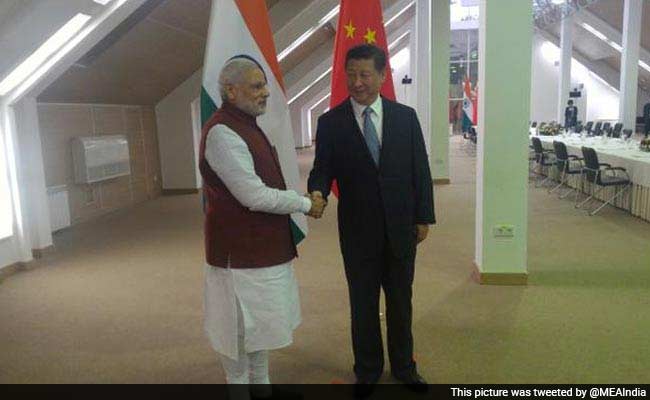 New Delhi:  China today underlined its opposition to India's bid for membership of the Nuclear Suppliers Group (NSG) as New Delhi, in an all-out diplomatic effort, sent Foreign Secretary S Jaishankar to Seoul where the 48-nation grouping will begin an important meeting tomorrow.
Here are 10 developments in the story:
The NSG meeting in Seoul "is only to deliberate on the entry of members who signed the NPT (nuclear Non-Proliferation Treaty)," Chinese Foreign Ministry spokesperson Hua Chunying said, adding, "the entry of non-NPT countries was never on the meeting agenda."
The official also said: "China will play a constructive role in the discussions, although parties are yet to see eye-to-eye on this issue, such discussions help them better understand each other."
China's latest comments came as Mr Jaishankar headed to Seoul to push India's bid. He was earlier supposed to fly with Prime Minister Narendra Modi to Tashkent for a multilateral meet.
PM Modi is expected to meet President Xi on Thursday on the sidelines of the event. Sources say the government sees this as the last chance to persuade Beijing to come around as India's bid goes down to the wire.
Foreign ministry sources told NDTV: "The NSG process is delicate and complex. Don't speculate on the outcome."
China had yesterday said "the door is open" for the admission of non-NPT members "but the members of the NSG should stay focused on whether the criteria should be changed."
China leads the opposition to India's membership to the NSG. Turkey, South Africa, Ireland and New Zealand are also against it.
The US has urged NSG members to consider and support India's membership. "We believe, and this has been US policy for some time, that India is ready for membership and the US calls on participating governments to support India's application," White House Press Secretary Josh Earnest told reporters earlier this week.
The NSG works on unanimity and even one "no" vote can scuttle India's bid for inclusion in the group that aims to prevent the proliferation of nuclear arms by restricting the sale of items that can be used in making them.
India is not a signatory to the NPT but already enjoys most of the benefits of membership under a 2008 exemption to NSG rules granted to support its nuclear deal with the US.
[Source  NDTV]