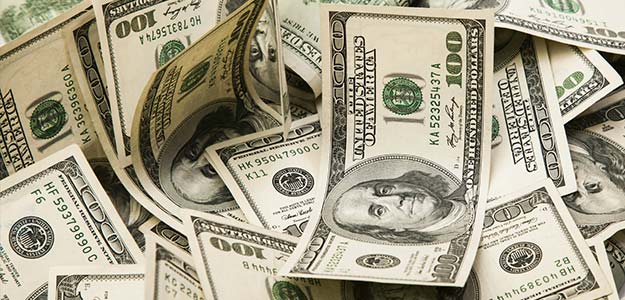 Washington: Touching a new high, India's holding of American government securities jumped to $121.6 billion in April amid uncertain global economic cues.
This also marks a steep rise from the level seen in April 2015 when the country held American government securities to the tune of $110.3 billion.
There has been a mixed trend in terms of countries' exposure to these securities, with neighbouring China slightly trimming its holding while Japan, like India, increasing its exposure in April.
Among the BRIC grouping, Russia and China have cut their exposure while Brazil has purchased more such securities.
India's holding reached $121.6 billion, which is also the highest in recent times, in April, latest data from the US Treasury Department showed.
The holdings were worth $118.9 billion in March this year, marginally higher than $118.8 billion seen in February. Back in January, India's holding had touched $119.8 billion.
China owned US government securities worth $1.24 trillion in April while that of Japan touched $1,142.8 billion. During the same period, Brazil's exposure went up to $249.1 billion whereas Russia trimmed its holding to $82.5 billion.
Global economy has been witnessing uneven growth trends amid concerns over the imminent rate hike by the Federal Reserve and economic woes in Europe.
The US, the world's largest economy, saw its GDP grow 0.8 per cent in the first three months of 2016 way lower than 1.4 per cent seen in the 2015 December quarter.
"Real gross domestic product – the value of the goods and services produced by the nation's economy less the value of the goods and services used up in production, adjusted for price changes – increased at an annual rate of 0.8 per cent in the first quarter of 2016," the US Bureau of Economic Analysis said last month.
[Source  NDTV]