Intel's announced ship dates for its Core i9 chip family, but enthusiasts aren't going to like it. The company is staggering the release dates over several months, and it's saving the best—the monster 18-core Extreme Edition—for last.
On Monday at the E3 show in Los Angeles, Intel said you'll be able to buy the lower-end 4-core, 8-core, and 10-core Core i9s as soon as next week. The mid-range 12-core Core i9-7920X will be next, shipping in August.
The fastest of the Core i9 family will go on sale in October. Specifically, the 14-core Core i9-7940X, the 16-Core Core i9-7960X, and the 18-core Core i9-7980XE Extreme Edition will be available about the time you're planning your Halloween costume.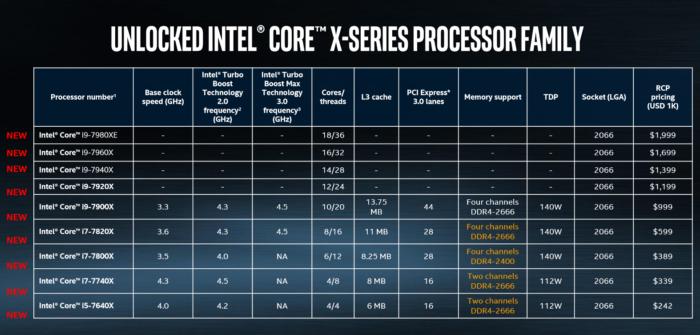 The delay until fall for the highest-end Core i9 chips means AMD and its 16-core Ryzen Threadripper will likely have a head start. AMD has been coy with details, but we do know the number of cores, the number of PCIe lanes, and the vague due date of "this summer." Unless the 10-core Core i9 can pull a rabbit out of the hat, there's a very good chance AMD's 16-core
[Source"timesofindia"]