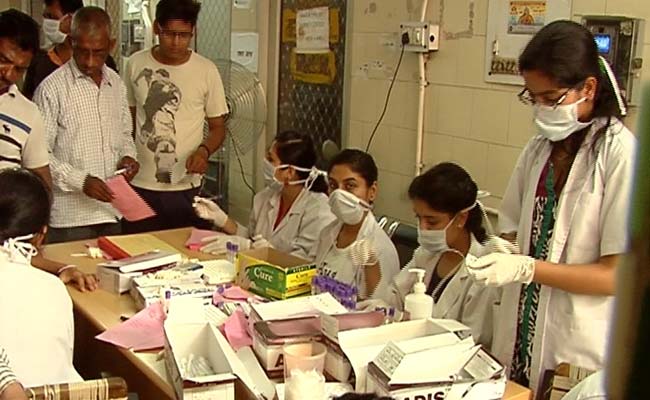 NEW DELHI: As many as 148 people lost their lives due to malaria, dengue and Japanese Encephalitis this year, government told the Lok Sabha today.
This year till July 24, there were 21 deaths due to dengue and 70 people died on account of Japanese encephalitis, Health Minister JP Nadda said in a reply to questions.
57 people died due to malaria this year till June, he said, adding these are provisional figures.
Mr Nadda said the central government tries to extend all kinds of support, including technical and for capacity building, to states in dealing with vector borne diseases.
In 2015, a total of 798 people died due to malaria, dengue and Japanese Encephalitis.
On whether the government proposes to launch any national programme in public private partnership mode to prevent and control vector borne diseases, Mr Nadda said "no such plan is currently under consideration".
However, there are some PPP (Public Private Partnership) projects such as collaboration between Indian Council of Medical Research (ICMR) and Sun Pharma to implement Joint Malaria Elimination Demonstration Project which would also include research in Mandla distict, Madhya Pradesh.
In these projects, Mr Nadda said the private sector partner is filling up the gaps in programme implementation and that no allocation is made under the PPP.
He also said the central government does not provide funds to urban local bodies directly for prevention and control of vector-borne diseases. "The same is provided through the state governments," he added.
[Source  NDTV]