e have seen a few notchless phones already like the Oppo Reno 10x Zoom and OnePlus 7 Pro. These phones have shown that the only way to eliminate the notch and still offer a selfie camera right now is if you include a cutout or a pop-up camera mechanism. However, the next step in mobile technology is to find a way to offer a notchless, hole-less display while still keeping the selfie camera under the screen, and you can trust Oppo to be one of the first brands to find a solution for it.
Oppo just posted a small video on its social media account that shows off a mysterious phone with a notchless display and an under display selfie camera technology. This is also our first live look at a new selfie camera solution that does not require a pop-up camera system.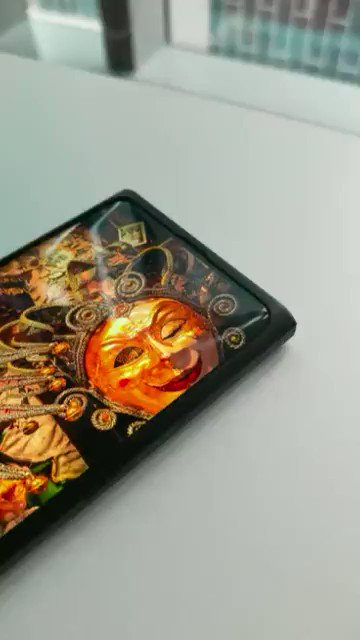 The 15-second video shows the top half of the phone where we see no notch or camera cutout of any kind. The person opens the selfie camera, which automatically creates a black bar on the top of the display. The person snaps a selfie and then places his finger on the blacked portion of the display to cover the invisible front camera.
The video or tweet does not offer any details or explanation on how Oppo managed to achieve this under display camera technology, but we do expect to hear something soon. What is interesting here is that the selfie camera is clearly invisible under the screen and does not affect the display at all. We cannot see a punch-hole cutout and the wallpapers look clear.
Oppo has also not revealed anything about the device in the demo. It could be an early prototype, which could be showcased later this year or early next year at CES or MWC. What is also interesting is that it is Oppo that revealed our first look at this technology when it was previously expected that Samsung or Xiaomi would be the first to show off this solution.
["source=indiatoday"]