We've been fans of Samsung's super-svelte T series USB SSDs since their introduction in the form of the T1. They're small, light, silent, nearly indestructible, attractively styled—and the T1's 300MBps performance over USB was a kick in the pants when we first experienced it.
The follow-on T3 added a Type-C connector and Gen 1 USB 3.1, but overall performance was only a marginally better. With the T5, the company has gone state-of-the-art with 10Gbps USB 3.1 Gen 2, and the performance increase is now noticeable. Very noticeable. We like it.
Performance
As the major change between the T3 and T5 is the implementation of USB 3.1 Gen 2 (10Gbps), let's first talk about speed. After our initial test unit failed to pass muster, Samsung replaced it, and the second set of benchmark results turned our heads. With the exception of random access times, the numbers were as good or better than an internal SATA SSD drive and about 20 percent faster than the T3. We've seen better scores from an external USB drive only when RAID or PCIe/NVMe is involved.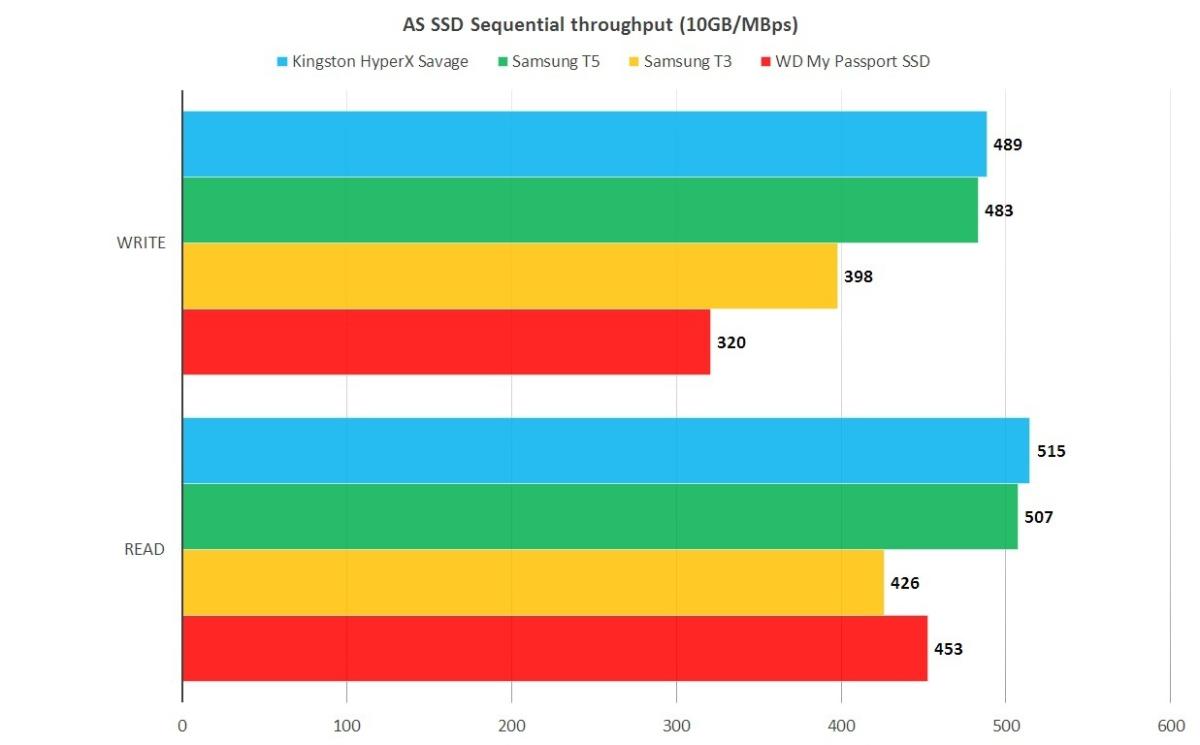 Our real-world copy tests showed gains over the T3 as well, though a bit more modest. Note that the T5 arrived formatted to exFAT. We offloaded the included management software and reformatted to NTFS for better performance when writing small files.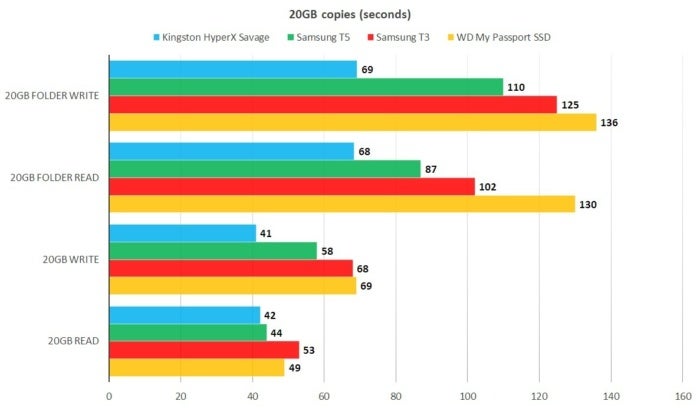 You'll also notice that the T5's parity with internal SATA drives in the synthetic benchmarks disappeared in our real-world test when writing all types of files, as well as reading smaller files. Regardless, the T5 is very fast external storage.
Note: To see the type of performance shown above, you need a 10Gbps USB 3.1 port. With 5Gbps USB 3.1 and USB 3.0, and 480Mbps USB 2.0, performance will diminish accordingly.
[Source"indianexpress"]